Executive Board
Chair
Alice Bender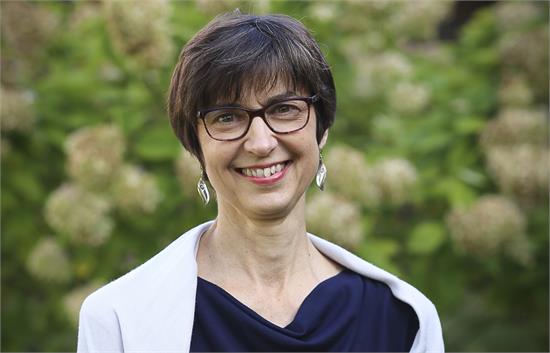 Alice Bender translates the science of cancer prevention into practical advice for consumers and healthcare professionals. As AICR's spokesperson, she keeps the public informed on cancer-preventive lifestyle choices through AICR's education programs, media appearances and online communication. Ms. Bender works with health care providers, offering research updates, educational materials and programs to help patients and clients lower their cancer risk.
Prior to joining AICR in 2009, she provided clinical and health promotion services at Stanford University and the University of Georgia. Alice earned a Master's Degree in Nutrition and Public Health from Columbia University Teachers College and has been active in leadership in the Academy of Nutrition and Dietetics state and local affiliates.
Chair-Elect
Caitlin Benda

Caitlin Benda is a Registered Dietitian and a Board Certified Specialist in Oncology Nutrition. She holds Bachelor's Degrees in Psychology and Nutrition, as well as Master's Degrees in Nutrition and Business Administration. Caitlin has been working in the field of nutrition for almost 10 years and has held positions in both inpatient and outpatient settings, in skilled nursing, and in management. She previously worked at Levine Cancer Institute (Charlotte, NC) and currently works at the Inova Schar Cancer Institute in Alexandria, VA. Her primary interests in cancer nutrition include GI malignancies, head and neck cancer, and nutrition support.
Caitlin has been an active member of the ON DPG since first joining in 2015, having served both as Treasurer (2015-2017) and Public Content Manager (2017-2018).
Past Chair
Heather Bell-Temin
Heather Bell-Temin is a Registered Dietitian Nutritionist and Certified Specialist in Oncology Nutrition. She received a bachelor's degree in food and nutrition from Florida State University and a master's degree in nutrition from Louisiana State University. Heather has been working in the field of nutrition for over 15 years and specializes in the care of patients with gastrointestinal diseases and senior adult patients. She previously worked at Moffitt Cancer Center (Tampa, Florida) for over 10 years and currently works at the Sidney Kimmel Cancer Center at Thomas Jefferson University Hospital (Philadelphia, Pennsylvania).
Heather has been an active member of the ON DPG since 2008. She has served as E-blast Coordinator (2008-2010), Social Media Coordinator (2010-2011), Website Administrator (2010-present), 2016 Oncology Nutrition Symposium (2014-2016) and currently Chair. She was the recipient of the 2013 Connie San Andres-Robles Distinguished Service Award for her contributions to the redesign and launch of the new website (www.oncologynutrition.org).
Page updated: August 2018