Awards
2018 Distinguished Practice Award
Kim Robien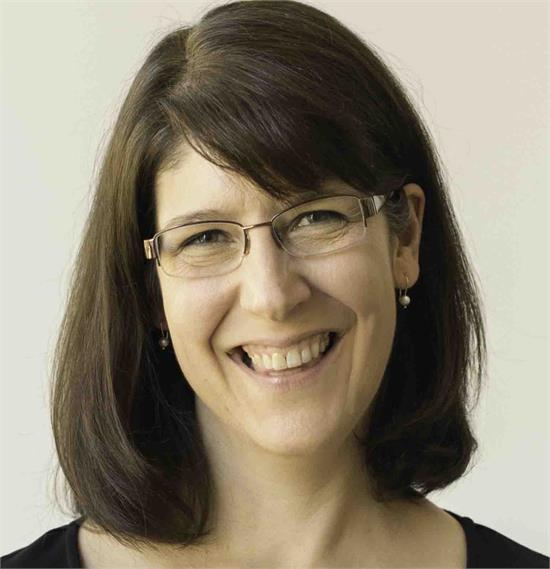 Kim Robien, PhD, RD, FAND, is an Associate Professor in the Milken Institute School of Public Health at the George Washington University, and a member of the George Washington University Cancer Center. She is a Registered Dietitian, nutritional scientist, and epidemiologist whose research focuses on diet in relation to cancer prevention and survivorship. Dr. Robien completed the Coordinated Undergraduate Program in Dietetics at the University of Wisconsin – Madison, and practiced as an oncology dietitian for more than 10 years prior to beginning her research career. She received her PhD in Nutritional Sciences from the University of Washington, and completed a postdoctoral fellowship in molecular epidemiology at the Fred Hutchinson Cancer Research Center. Dr. Robien has authored more than 100 peer-reviewed research publications, seven book chapters, and serves on the Editorial Boards for the Journal of the Academy of Nutrition and Dietetics and Nutrition in Clinical Practice.
Anne Voss

Anne Voss, PhD, RDN, LDN, writes, speaks and consults on malnutrition, oncology nutrition and oncology nutrition research design. She is a visiting professor at University of Alberta, Edmonton, Canada following a career as an Associate Research Fellow in the Volwiler Society at Abbott Nutrition.
Dr. Voss has experience in the creation of international nutrition guidelines for pressure ulcers, renal disease and oncology and has extensive experience in nutrition research. She served on the Oncology Evidence Analysis work group, held leadership positions in local and state dietetic associations, sat on the Council on Research for the Academy of Nutrition and Dietetics, and is currently editing Oncology Nutrition for Clinical Practice.
Dr. Voss worked for The Ohio State University College of Medicine, The Ohio State University Hospitals, and Johns Hopkins Hospital. She has published over 75 journal articles, monographs, and book chapters, and is listed in Who's Who in the World for her discovery of the pathway for the synthesis of the omega-3 fatty acid, DHA (docosahexaenoic acid), important in the development of brain and retina in newborn babies.
Dr. Voss earned her undergraduate degree in Medical Dietetics and a PhD in nutritional biochemistry from The Ohio State University. She recently received the Distinguished Alumni Award from The Ohio State University, a President's Award, and a Luminary Award from Abbott Laboratories.
2018 Connie San Andres-Robles Distinguished Service Award
Katrina Claghorn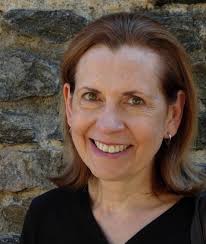 Katrina Claghorn is the Advanced Practice Clinical Dietitian Specialist at the Abramson Cancer Center of the University of Pennsylvania. She is a Registered Dietitian Nutritionist. She developed the nutrition counseling program at the Abramson Cancer Center where she works with both Radiation Oncology and Medical Oncology patients. Over the years, she has overseen the nutritional care for all cancer types. Her practice also includes wellness nutrition, complementary and alternative nutrition therapies, and weight loss counseling and she completed the Certificate of Training in Adult Weight Management from the Academy of Nutrition and Dietetics. She is also a contributor to OncoLink the University of Pennsylvania's cancer website.
2018 Friend of the DPG Award
Each year the ON DPG likes to recognize an organization or person that has been supportive of the DPG's mission to provide direction and leadership for quality oncology nutrition practice through education and research.
Joanne Elena, PhD, MPH
Joanne Elena, Ph.D., M.P.H., is an Epidemiologist and Program Director in the Clinical and Translational Epidemiology Branch of the Epidemiology and Genomics Research Program, Division of Cancer Control and Population Sciences (DCCPS) at the National Cancer Institute (NCI). She is responsible for developing, managing, and promoting a research portfolio of grants focused on diet and lifestyle factors that influence cancer progression, recurrence and survival, and the development of second primary cancers. She is also involved in optimizing the use and design of cohort studies, incorporating new technologies to assess exposures and outcomes, maximizing the use of existing data, and manages a funding announcement that supports infrastructure needs for large cohort studies.
Dr. Elena holds adjunct appointments to the Health Behaviors Research Branch, DCCPS and Nutrition Epidemiology Branch, Division of Cancer Epidemiology and Genetics (DCEG). She completed her Ph.D. in nutritional epidemiology at the University of North Carolina at Chapel Hill and her M.P.H. at the Johns Hopkins Bloomberg School of Public Health.
2018 Award for Excellence in Oncology Nutrition Research
Taylor L. Evans, MS, RD, CDN
Taylor Evans is the spinal cord injury and oncology dietitian at the James J. Peters VA Medical Center. She received her undergraduate degree from University of Delaware and her Masters in Clinical Nutrition from New York University. Taylor has pioneered the new oncology nutrition clinic at the James J. Peters VA Medical Center where she implements the nutrition care process for medical oncology and radiation oncology patients. Taylor precepts dietetic interns in both oncology and spinal cord injury rotations. Her work in oncology care has recently focused on the nutritional management of patients with prostate cancer. In collaboration with the James J. Peters VA radiation oncology team, Taylor has worked to integrate nutrition services into prostate cancer external beam radiation therapy to improve patient outcomes and radiation therapy clinic functionality. Taylor is passionate about improving patient outcomes through interdisciplinary care and expanding her current research through continued integration of dietitians into oncology services.
2018 Small Research Grant
Laura Kerns "Impact of branched-chain amino acid supplementation on quality of life and overall survival in patients receiving liver directed therapy for hepatocellular carcinoma"
To learn more:
Page updated: October 2018